Cameron Clarke (Owner) Tour Guide / Winemaker
Hi, I'm Cam, I'm a down-to-earth 5th generation Kiwi lad. I was raised on a dairy farm in Taranaki, where I learned to steer a tractor at four, skin a possum and can cook an fantastic bowl of porridge.
With over 20 years in the wine industry, I studied winemaking and viticulture in Marlborough and then had the privilege of working in wineries across Australia, America and Europe.
I love surfing, snowboarding and family holidays with my lovely wife Kylie and our two children.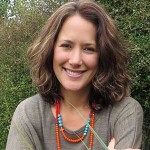 Kylie Clarke (Owner) Marketing and Administration
Hi I'm Kylie Fleur, I grew up in Wairau Valley a country town here in Marlborough, surrounded by a farming community, where I loved riding horses.  I left Marlborough to attend Art School in Nelson. After graduating with a Bachelor of Visual Arts, I embarked on a parallel career in Optics which inspired me to teach Art to the Blind.
I met Cam (my future husband), and I followed my heart and returned home to Marlborough.  Today I'm a Logo Designer and Creativity Coach, I'm also a mother to our two children.
Hop 'n Grape Tours is a combined vision realised.  With a professional history in management, and Human Resources, I'm a perfectionist with high expectations.  You won't see me as I work behind the scenes at Hop 'n Grape, doing the jobs that need to be done in order to "keep the wheels turning".
Philip Manson / Tour Guide
Hi I'm Philip, I was born in Marlborough.  I have six kids, and I'm the proud poppa of five grandchildren.  My wife Liz and I live on a rural property where we run a small bed and breakfast, and produce our own artisan olive oil.
I worked for nearly eighteen years in wine business overseeing the research and sustainability initiatives of the New Zealand wine sector. I guided research helping growers and winemakers improve the quality of grape and wine production, and helped establish New Zealand as internationally recognised leaders in sustainable winemaking.  I have been privileged to have spent time in all of the wine regions of New Zealand (and a few internationally).
Outside of work, I love getting out on the water to fish or dive for seafood, and I love cooking with only the best knives!