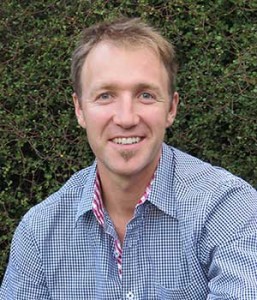 Cameron Clarke (Owner) Tour Guide / Winemaker / Operator
Hi, I'm Cam – your winemaker and tour guide. I'm a fifth generation Kiwi lad (and let's be honest, we don't go much further back than that). I was raised on a dairy farm, where I learned to steer a tractor at 4, skin a possum and can cook an awesome bowl of porridge.
I studied winemaking and viticulture in Marlborough and then wandered off to Australia, America and Europe to find the meaning of life (which I found, just ask me).
I love surfing, snowboarding and family holidays with my lovely wife Kylie and our two small children.
With over 15 years in the wine industry, I provide an exclusive Winemaker's Tour and a unique behind-the-scenes look at New Zealand's Wine Industry, its faults, foibles and extensive delights.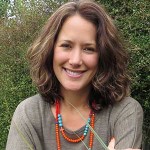 Kylie Clarke (Owner) Marketing and Administration
Hi I'm Kylie Fleur, a local artist, muralist, art coach, wife, and mother.  Hop 'n Grape Tours is a combined vision realised.  I'm a perfectionist with high expectations, and keep my wonderful husband on his toes to support him in delivering the BEST Wine and Beer Tour experience to people like YOU!
Bob Tate (Tour Guide)
Hi I'm Bob, I'm a Pohm but after moving to New Zealand 13 years ago I feel like a Kiwi lad now (although I don't sound like one)!  I trained in Wine and also Hospitality, which means I make people happy.
I love golf, training for "Coast to Coast" (biking and running), I am a husband and father of two, and I admit I am a failed DIY Handy Man.
However, after 13 years in the New Zealand wine industry, with most of my experience having been in Marlborough, I know more than a thing or two about wine making.